Complimentary Online High School Textbooks
In order to serve you during the Coronavirus crisis, Healing the Culture is offering our high school respect life curriculum free of charge. Click on the red-colored links directly below to securely open each full-color chapter on your computer, laptop, or mobile device. Teacher editions and other resources are available for purchase in our store.
If you experience any difficulty while using these free resources, email janderson@healingtheculture.com or call (360) 243-3811. We are here and ready to help 9-5, M-F (PST).
Book 1: Identity and Values
Uses Father Robert Spitzer's four levels of happiness framework to define success, quality of life, and love; and applies philosophical principles to form students in pro-life ethics. Unit can be taught in as little as one week or as many as four weeks. Full-color student text; 112 pages. (Additional teacher resources can be purchased on our store.)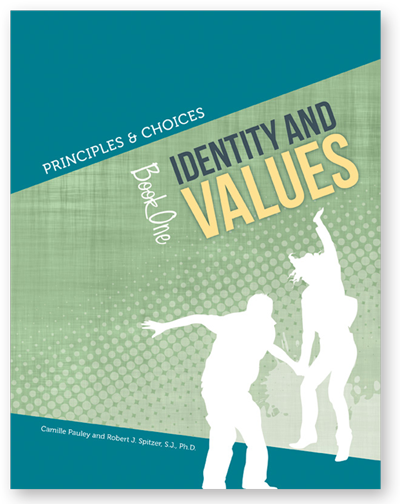 Book 2: Truth and Reason
Uses Father Robert Spitzer's philosophical framework to explain objective truth and three fundamental principles of logic. Forms students in pro-life ethics by establishing a foundation for an objective and rational definition of the human person. Unit can be completed in 1 – 2 weeks. Full-color student text; 64 pages. (Additional teacher resources can be purchased on our store.)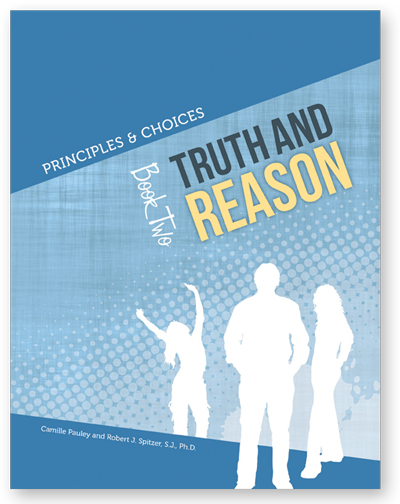 Book 3: Ethics and Justice
Uses Father Robert Spitzer's philosophical framework to explain six fundamental principles of ethics and justice. Offers practical help for forming the virtuous habits necessary for freedom. Forms students in pro-life ethics by offering systematic and logical arguments to support the dignity of all human life. Unit can be taught in as little as one week or as many as three weeks. Full-color student text; 78 pages. (Additional teacher resources can be purchased on our store.)